Featured Articles
There is a silent war being waged in the natural health world. The battle is between those who are genuinely interested in helping people to improve their health and those who are just pushing products without good science or even a historical tradition of use. Just because a company's marketing tells you a product is safe and effective doesn't make it so. This article tells you how to tell the difference between legitimate natural health products and services and those that are actually harmful.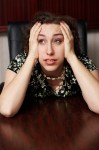 Given the pressures of modern life, none of us are immune to stress. Unfortunately, stress can weaken our immune system, cause us to lose sleep, reduce our immune response, lower our sex drive and contribute to numerous other health problems. Fortunately, herbs known as adaptogens can help to moderate the effects of stress so that we can cope better.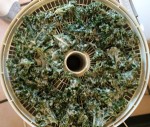 One of the best things we can do for our health is to eat more dark, green leafy vegetables and kale is one of the best. It is a powerhouse of nutrition, loaded with vitamins K, A and C, as well as significant amounts of various B-vitamins. It's a good source of manganese, copper, calcium, potassium, iron and magnesium, too. As well as being loaded with antioxidants, it's also a cruciferous vegetable, which means that it contains compounds like indole-3 carbinol that help the liver break down toxic chemicals; giving it cancer preventing properties.
But how do you get kids to eat vegetables like kale, let alone most adults?  Making kale chips is one way. This healthy snack can replace potato and corn chips and be just as flavorful.
---
Featured Courses and Programs