This comprehensive, full-color guide provides detailed, easy-to-follow instructions for making and using approximately 250 herbal medicines at home is now available at amazon.com. Steven Horne and Thomas Easley tell you everything you need to know about harvesting, preparing, and administering herbs in many different forms, including fresh, bulk dried herbs, capsules, extracts in water, alcohol, glycerin, vinegar and oil, and even preparations like essential oils and flower essences. The book also covers topical applications of herbs as salves, lotions, poultices, tooth powders, ear drops, and more, and includes an extensive chapter on herbal hydrotherapy.
One of the unique features of this book is that it explains the principles of herbal formulation and provides instructions on the best ways to prepare hundreds of single herbs. More comprehensive than any other guide, thoroughly researched, beautifully illustrated, and presented with ease of use in mind, this book will take its place as the premier reference for those who want to produce all the herbal remedies they need, and to save money in the process.
Featured Courses and Products
Product
November 18, 2016
---
---
Featured Articles and Blogs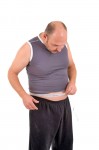 25% of Americans Have Metabolic Syndrome—Do You?
Metabolic Syndrome is the name for a group of risk factors that can lead to the development of diabetes, heart disease, stroke, and other degenerative diseases.  Fortunately, you can reverse Metabolic Syndrome with appropriate diet and lifestyle changes, as well as the right herbs and nutritional supplements.  This article shows you how.