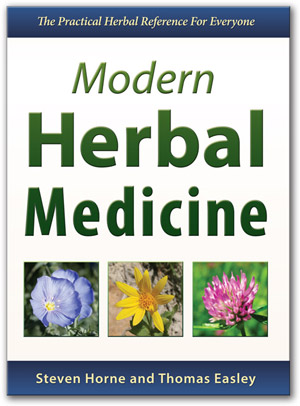 Which Herbal Products and Nutritional Supplements Do You Need?
Trying to figure out which herbal formulas or nutritional supplements you need while shopping online or at the health food store can be confusing and challenging, but we've just made it easier.  After five years of research and development we've published a 454-page reference to help you figure out just what you need.
Most herb books focus on single herbs or "do-it-yourself" formulas, but Modern Herbal Medicine is unique. It matches up herbal formulas, single herbs, nutritional supplements and basic natural healing therapies to health problems. It will teach you how to identify the root causes of illness, rather than just treating the symptoms or the specific disease. Plus, it will enable you to compare herbal formulas from different companies and decide which products are right for you.
Read what America's top herbalists are saying about Modern Herbal Medicine.
Matthew Wood, MS (Herbal Medicine), RH(AHG), author of the Book of Herbal Wisdom and The Earthwise Herbal books says that Modern Herbal Medicine "… is the single most comprehensive textbook on modern Western herbal medicine that I have seen."
Margi Flint, RH(AHG) and author of The Practicing Herbalist says, "At last! The confusion at the online or natural food store is alleviated… Modern Herbal Medicine is a highly crafted tool, cleaned, polished and oiled, now ready for all in the healing arts to invest in, including every Mom and Dad on this beautiful planet Earth."
Michael Tierra, founding member of the American Herbalists Guild (AHG) and well-known author of The East-West Herb Course and The Way of Herbs said that the book "…is full of useful information on Western herbal healing by one of the finest herbalists in America."
Another founding member of the AHG, Amanda McQuade Crawford, MA, Dip. Phyto., RH(AHG), MNZAMH, MCPP, author of The Herbal Menopause Book said, "This is an invaluable key for anyone who wants to know how to heal themselves. Far more than a superb reference book describing products so consumers can understand what to buy, Modern Herbal Medicine gives simple yet compelling reasons why we treat root causes rather than herbs for symptoms."
This book is also part of the Stop Treating Disease, Start Buliding Health Bundle for $97.
Order Modern Herbal Medicine today for $32.95
---
Featured Articles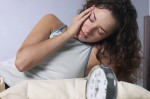 Most of us recognize the perils of financial debt, but did you know that you can build up debt when it comes to sleep?  Getting short-changed occasionally on our sleep isn't a serious problem, but when it happens night after night, we build up a back-log of needed sleep.  This "sleep debt" adversely affects our mood, health and safety. In this article we offer several effective tips for getting the quality sleep you need.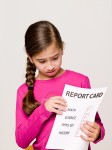 America's children are being over-medicated.  As evidence of this, nearly seven million American children have been subjectively diagnosed with Attention-Deficient Hyperactive Disorder (ADHD), and roughly 60% of those children are taking Ritalin, Adderall, and other psychostimulant drugs.  A 2014 report by the National Center for Health Statistics indicates that 7.5% of all American children between 6-17 years of age used prescription meds during the past 6 months for emotional or behavioral difficulties—a 500% increase from the period 1988-1994. Sadly, about half of these children and their parents report that the drugs are not helping.  In fact, they sometimes make things worse.  This article exposes an alarming disservice to our children and offers proven natural solutions to the problems of ADD and ADHD.
---
Current Featured Webinars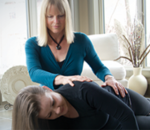 This is a free webinar about Deana Hansen's techniques for resculpting your body, reducing pain and improving your health. If you have weight problems, suffer from pain in the back, neck or other body parts and would like to look and feel younger, this webinar has some important information that can help you to achieve these goals.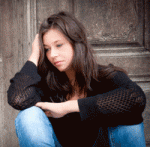 In this free webinar, Steven Horne, RH(AHG) explains the nature of trauma and how we naturally recover from it.  Steven has more than 26 years in doing emotional healing work and has helped hundreds of people heal from their physical, emotional, sexual and endurance trauma. View or listen to this webinar and learn what you can do to help yourself and others to greater mental, emotional, physical and social well-being.
---
Featured Courses and Programs