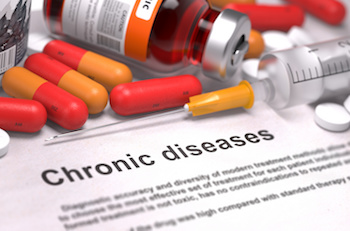 The biggest myth of medicine is that you there are specific "cures" for individual chronic and degenerative diseases. The truth is that there are specific medications to manage the specific symptoms of these illnesses, but the only way to actually cure them is to adopt a healthy diet and lifestyle. Essentially they are cured by restoring good health, which is the focus of this third module in the Fundamentals of Natural Healing course.
Building on the understanding of injury and acute illness laid in modules one and two, this module helps you understand that chronic and degenerative disease is primarily the result of unhealed injury and inflammation. The chronic damage and inflammatory process result in tissue breakdown, which causes both structural and functional breakdown. The trick is to determine what is causing the damage and why the healing process is not taking place.
The tissue damage may be due to a physical injury that never healed properly or an unresolved infection. It may also be caused by nutritional deficiencies and environmental and metabolic toxins. It fails to heal because there is a lack of essential nutrients, toxins that create ongoing irritation and/or unresolved mental and emotional trauma or stress. If we get the body the nutrition it needs, removes the toxins that are interfering with healing, and we resolve the mental attitudes and emotional stresses involved, the body heals itself. That's the big secret.
So, in this module, we'll start off by talking about the four stages of disease and its root causes. Then we'll focus on nutrition, how to get the nutrients the body needs to heal through diet and supplementation. We'll also talk about detoxification. We'll discuss colon and liver cleansing programs and other strategies for detoxification as well as harmful substances to avoid in our diet and environment. The mental and emotional aspect of chronic illness will be covered in module four.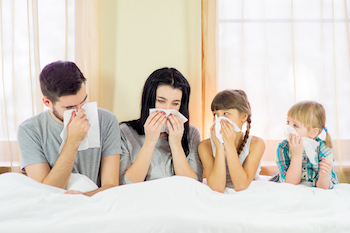 This is the second module of our 2018 Fundamentals of Natural Healing Course. This module covers how to rapidly recover from acute illness such as colds, flu, measles, chickenpox, sore throats, fevers, earaches, nausea, vomiting and skin problems like rashes and acne. It also covers the use of bitter and aromatic herbs for healing.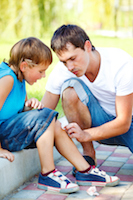 The body's initial reaction to all damage, whether mechanical or chemical, is inflammation. Inflammation is characterized by heat, swelling, redness and pain. knowing how to deal with inflammation properly, not only allows you to help injuries heal rapidly, it also allows you to rapidly relieve pain and prevent chronic and degenerative diseases, since it is well established that chronic inflammation is at the root of these problems.