Energetic Aromatherapy for Body, Mind and Spirit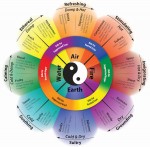 This is a free webinar on using essential oils for both physical and emotional healing. It covers our energetic model of fragrances, how to use essential oils safely and effectively and practical uses for essential oils for health and home. 
Click here to download full-color handouts for this webinar (2 slides per page). 
Click here to download black and white handouts (3 slides per page).
You can watch the recording below.
To register for the upcoming three-part aromatherapy class, visit treelite.com. 
You can also order our Aromatherapy for Emotional Healing chart, discussed in the webinar and pictured below, at treelite.com.