Certified Emotional Healing Coach (CEHC)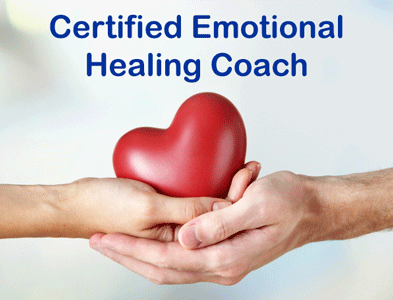 The Certified Emotional Healing Coach (CEHC) program is based on Steven Horne's 30+ years of experience in emotional healing work with hundreds of clients suffering from the effects of unresolved trauma, abuse and stress. His approach is both effective and unique, developed through inspiration and hands-on experience. Although Steven has read many books on psychology, most of the information taught in this program is based on his own practical experience and is not available anywhere else.
If you are ready to take your own healing and healing work to a whole new level, this program is for you. You will acquire numerous tools that will allow you to helps people permanently resolve their emotional conflicts, negative moods and self-limiting beliefs, letting go of their past trauma completely. These technques are not only incredibly effective, they work incredibly fast. Steven has had numerous people tell him that they got further in  one hour or workshop with him than they did in a year of counseling. Here's what he has to say about the program.
The CEHC program has two components: 1) the Online Emotional Healing Training and 2) the Emotional Healing Intensive Workshop.
Online Emotional Healing Training
The Online Emotional Healing Training is a ten month program that consists of five courses. Each course has 8 lessons for a total of 40 lessons. One lesson is activated each week. To complete the lesson you will need to watch It also includes personalized assistance and feedback on homework from one of our Certified Emotional Healing Coaches. You will also get a one hour coaching session with your coach each month via phone or Skype to help you work on your own issues and help those close to you. This personalized application is critical to being able to master these techniques.
Also included in the online program are 10 group coaching sessions with Steven Horne via webinar. You can submit questions for Steven to answer during these sessions and he will also provide additional instruction to help in applying the material. You will also receive a one hour phone or Skype coaching session with Steven at the end of the program.
This program can change your life for the better, and it will help you to be an influence for good in the world.  It can help you to heal and improve your relationships with family and friends, as well as coach others to greater inner peace and happiness. Here's a breakdown of the online program.
Online Emotional Healing Training Program Includes

Value
An Introduction to Emotional Healing course


$197

Emotional Anatomy course


$197

Balancing Neurotransmitters and Hormones course


$197

Flower Essences and Aromatherapy course


$197

Personality Typing and Therapy course


$197

Ten one-hour coaching sessions with your Instructor


$1500

One hour coaching session with Steven Horne


$300

Ten additonal training and Q&A Session with Steven Horne

$250

Total Value

 

$3035

Online Training Program Package Price

 

$2000



Here's a link to the complete program for 2017. This pdf file describes all the courses and lessons and the dates for all major events in thi years class.
After completing the online portion of the course you will receive a certificate of completion for the Emotional Healing Training Program.You can register for the 2017 Online Emotional Healing using the button below or by calling 800-416-2887. We can arrange a payment plan of $225 down and $225 per month if you wish to make time payment plans. If you check out with PayPal, you may be able to get 12 month financing through them, too.
The first two courses in this series can be purchased separately. They are listed below. Also listed below are the dates for the upcoming Emotional Healing Intensives. You must have at least completed the first two courses to attend one of the Emotional Healing Intensives.
This category currently has no associated content.